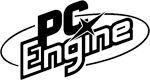 TurboGrafx 16 Emulation - Download ROMs
The TurboGrafx 16 is a Living room console licensed NEC released in 1987.
It operates one game system per Cartridge with a maximum capacity of 2.5MB.
You will find the list of its dumped games in .pce format in the ROMs listing below.
A search form and a sorting system are available to help you browse the game library of this console.
---
109.25 KB
TurboGrafx 16
22/11/2010
108.00 KB
TurboGrafx 16
22/11/2010
109.16 KB
TurboGrafx 16
22/11/2010
648.94 KB
TurboGrafx 16
22/11/2010
649.32 KB
TurboGrafx 16
22/11/2010
649.27 KB
TurboGrafx 16
22/11/2010
649.31 KB
TurboGrafx 16
22/11/2010
649.26 KB
TurboGrafx 16
22/11/2010
Emulation TurboGrafx 16
Type : Living room console
Manufacturer : NEC
Media : Cartridge
Emulators count : 2
ROMs count : 833
BIOS count : 0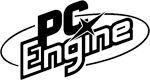 Most Downloaded ROMs
Random Emulator