Download Game
1080 TenEighty Snowboarding
File information
1080 TenEighty Snowboarding (E).zip
9.28 MB
Nintendo 64
Platform
Nintendo
1998
1 - 2
Controller
Cartridge
02/08/2019
02/11/2022
1033 times
Direct Download
---
About game
1080 Snowboarding
Description

1080° Snowboarding, often called 1080°, is a snowboard racing video game, developed and edited by Nintendo for the Nintendo 64 and released in 1998. The game takes a view to the third person and offers the player to control one of the five playable snowboarders on one of the eight available tracks; it must collect a maximum of points by making jumps and figures.

1080° was announced on 21 November 1997 and its development lasted nine months. He was very well received by the critic and was even given an Interactive Achievement Award by the Academy of Interactive Arts and Sciences[5],[6]. 1080° has sold to more than one million units; his suite, 1080° Avalanche, was released on GameCube in 2003.

The Game
The player controls a snowboarder in one of the six game modes. Two modes ask the player to make figures: "figures" and "tournament", three are focused on the race: " Challenge", "count-la-montre" and "2 players"[8] and finally there is a "training" mode and the options menu.

The goal of the game is, depending on the chosen mode, to arrive the fastest at the end of the track or to collect a maximum of points by making figures.
---
Do you seek for Emulators ?
Cat. Nintendo 64
Emulators count : 14
ROMs count : 497
Bios count : 0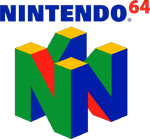 Random Emulator